At Putney, we're not your typical student travel organization. Our headquarters are located in a beautifully renovated cow barn in rural southern Vermont, where we curate our exceptional summer programs spanning the globe. What else makes "Barn Life" special? We've compiled some fascinating facts for you to see where the "Putney Magic" begins!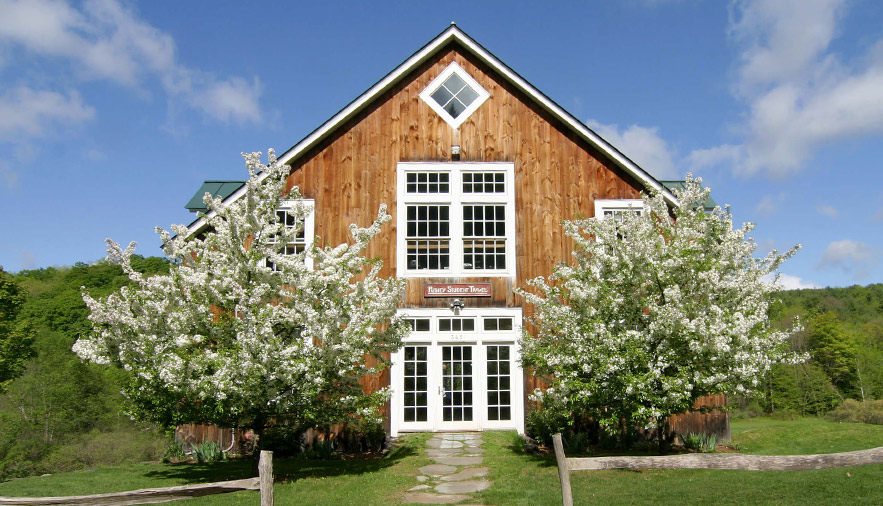 Break Time Activities at the Barn:
• Take a jump in the pond out back

• Go for a cross country ski or snowshoe in the winter
• Walk to down the dirt road beneath towering maple trees, or stroll through the woods to an old 18th century cemetery
• Enjoy lunch down on the dock or at the picnic table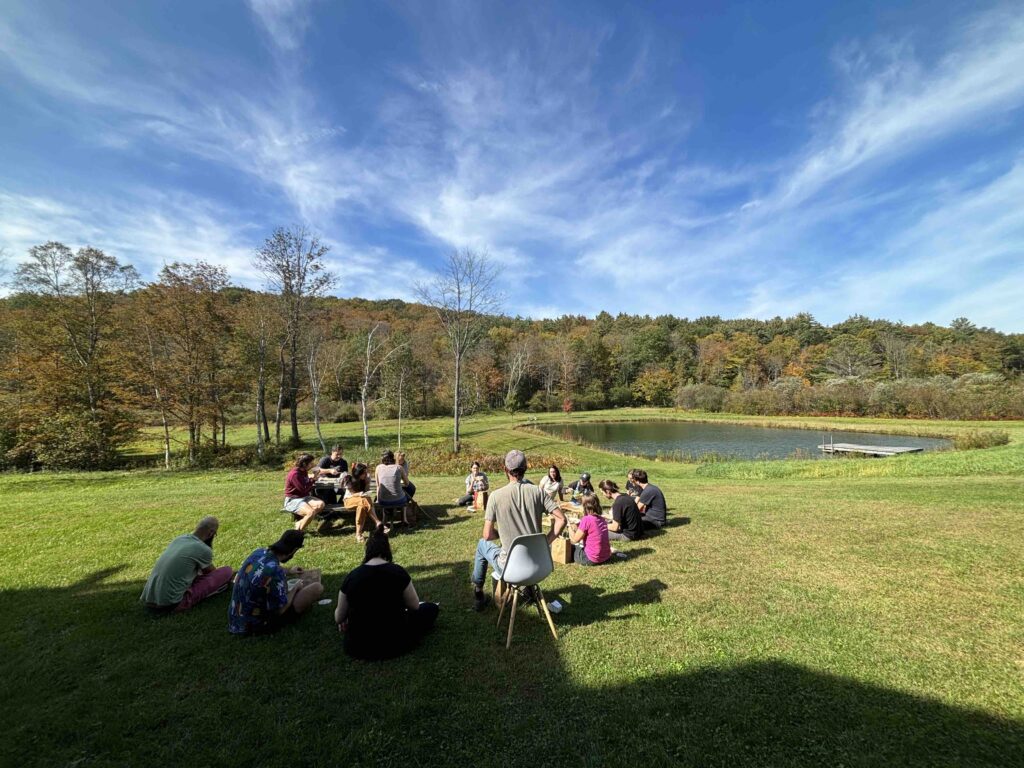 • After a pond jump or a lunchtime jog, rinse off in the outdoor shower
• On a particularly snowy day, we'll transform the lunch room into our "ski lodge," complete with fire crackling on the TV and warm cozy drinks, and then head out to cross country ski and play in the snow!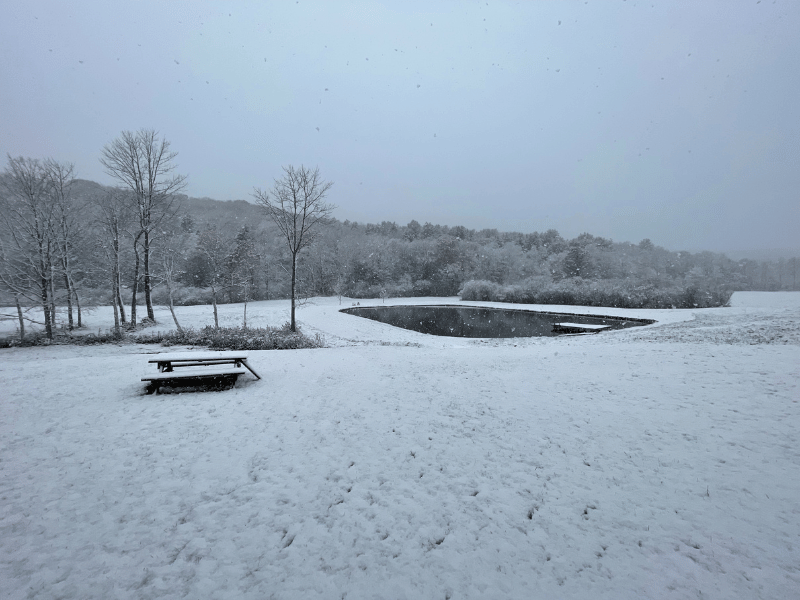 Office Atmosphere:
• Friendly and casual: You can often find Mackenzie working in her office's hammock, Ed will tell you fun facts about Japan, Andrew will make you espresso, and Hannah will fully stock/bombard your office with plants!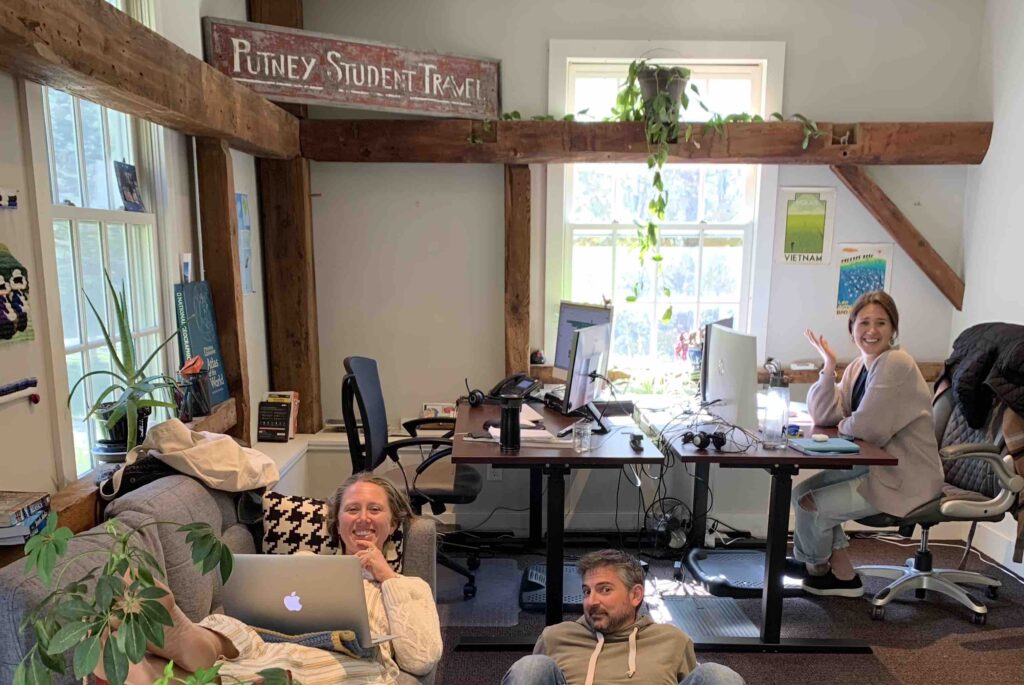 • There's a built-in ladder leading to nowhere in Patrick's office, a remnant of the Barn's past barn life
• Phoebe is our official office dog, checking in on people throughout the day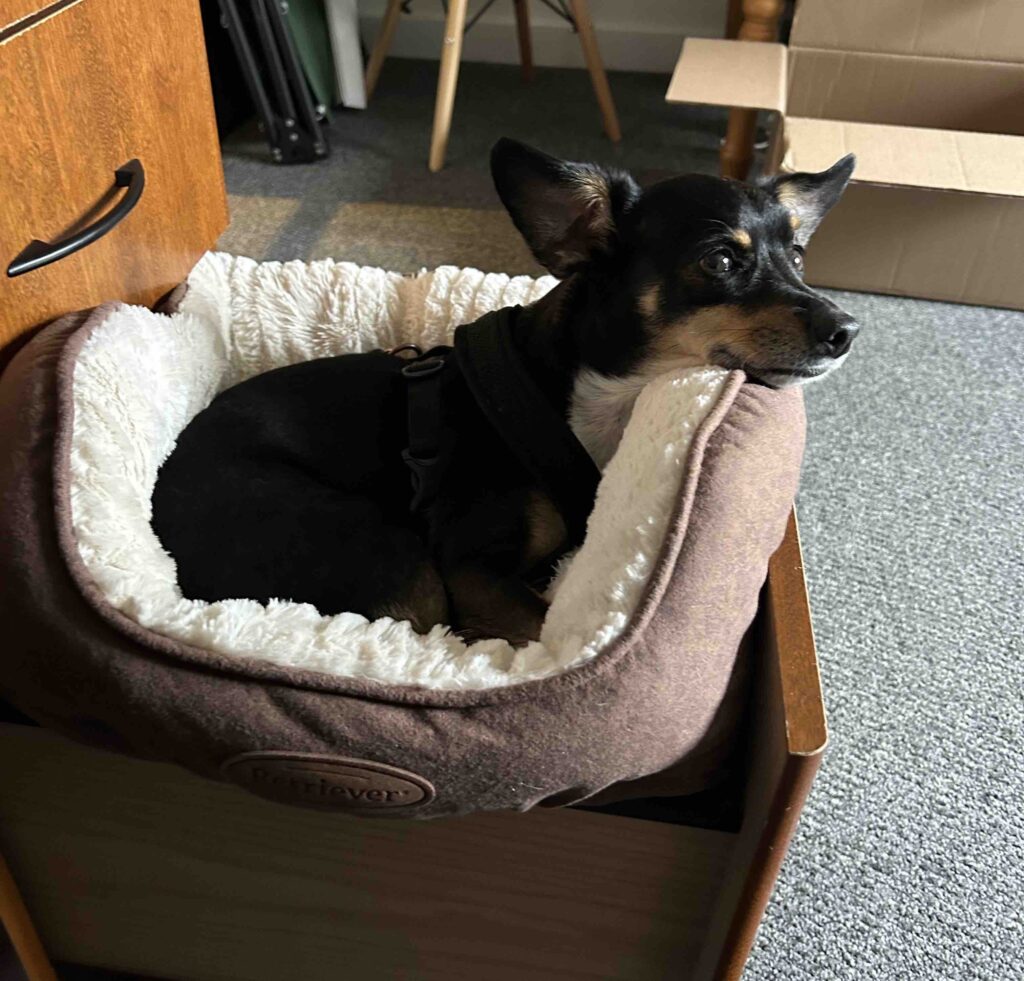 • Once a month, Putney buys lunch to celebrate that month's birthdays
• Down on Kevin's door frame, you can find pencil markings of everyone's height
• New employees receive a small board covered in Post-it notes with activities to help get to know new colleagues
• The Admissions team has a "No judgment candy corner," and they also take care of us with warm blankets a nice selection of tea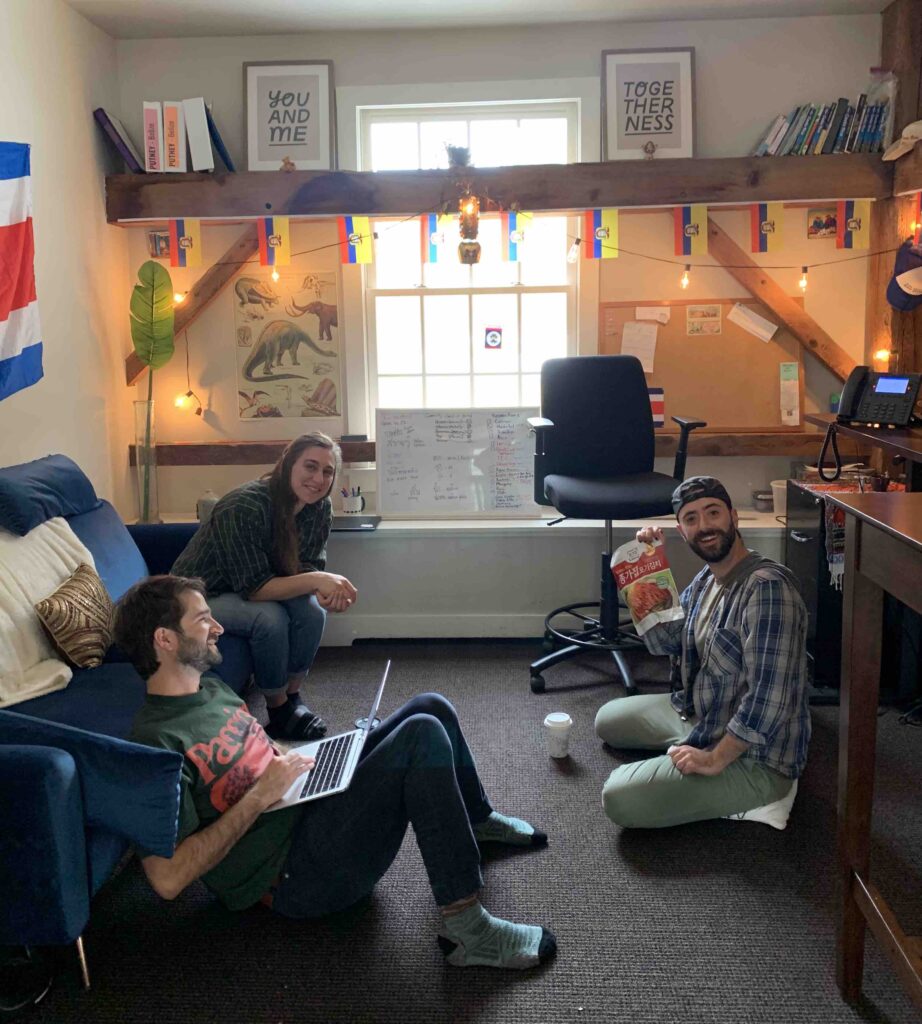 • We have a stockpile of maple syrup in the basement (made just down the road!) that program directors take as gifts for our local contacts when they visit them around the world
• Our wardrobes really shine during "Spirit Week," which includes Pajama Day, Wear-That-Thing Day, and Dress-Like-A-Colleague Day.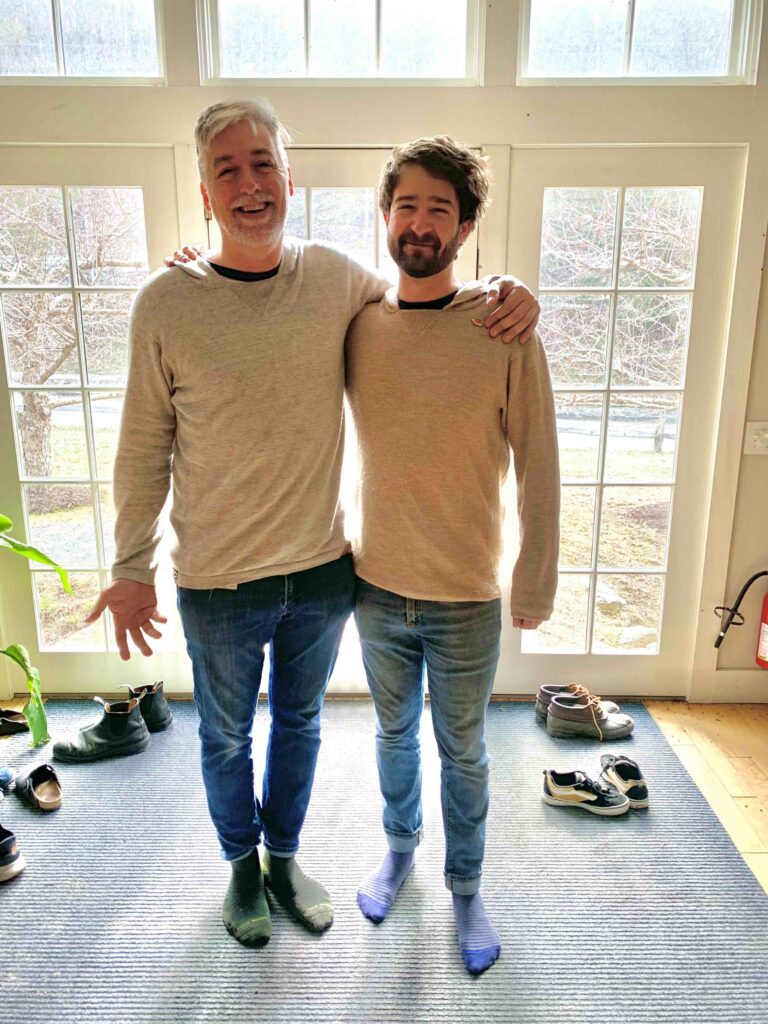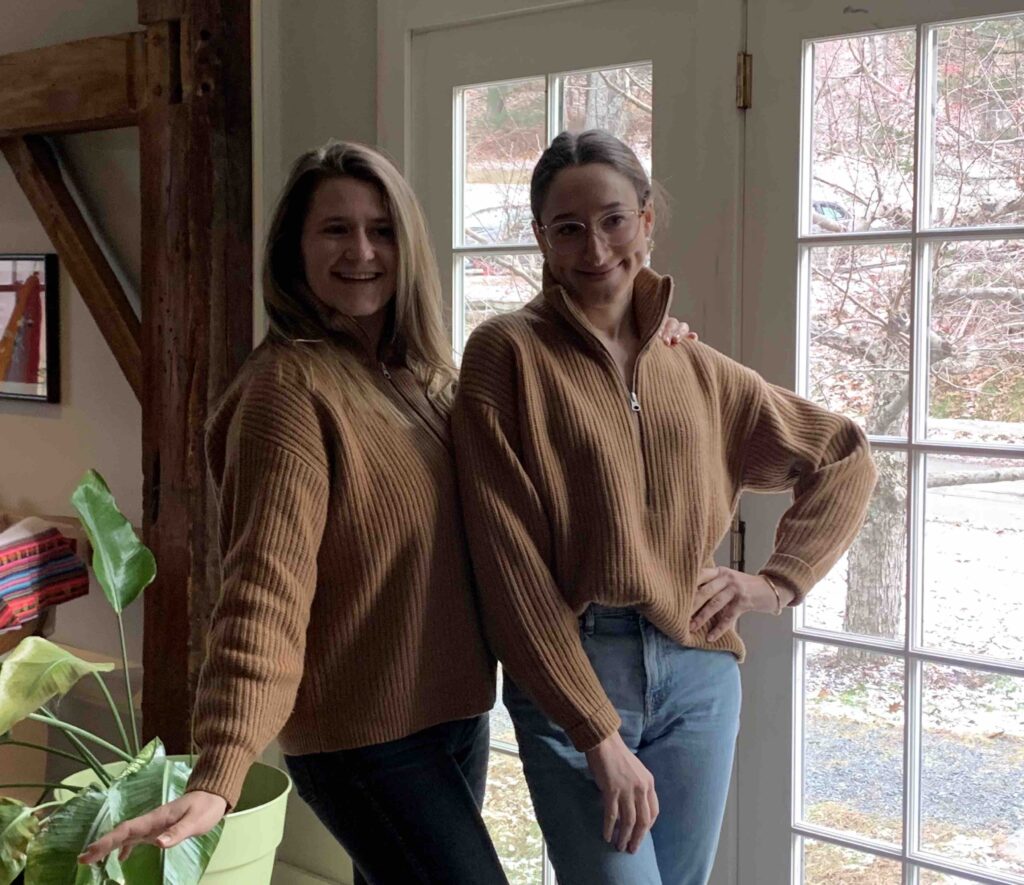 Meetings:
• In lieu of an "office meeting," it's not uncommon for colleagues to take a "walking meeting" together down the dirt road to discuss or plan upcoming projects and tasks
• Once a week we have our "All Barn" meeting for teams to share updates and everyone to share ideas
• Well, maybe this isn't a meeting exactly, but every few weeks a different Barn member hosts a game night at their house for some out-of-Barn fun!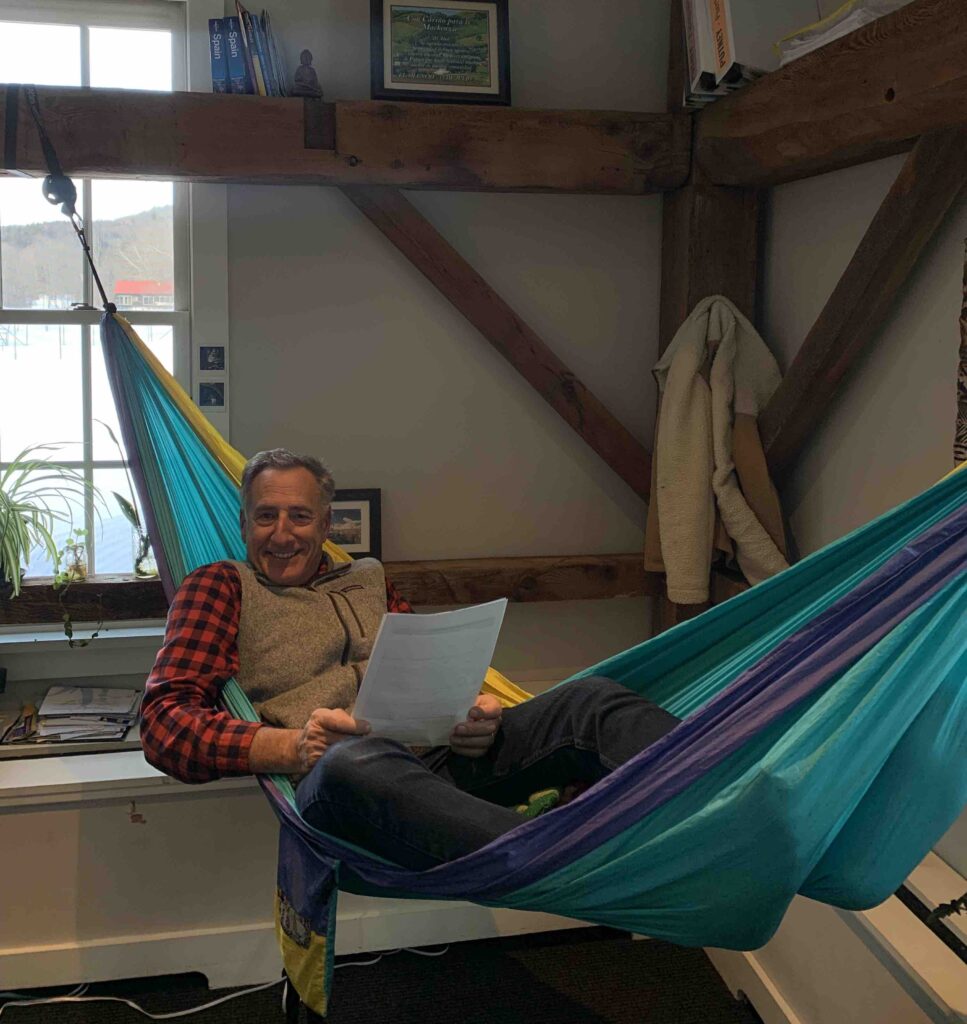 Clearly, our team is a harmonious blend of creativity and camaraderie, working passionately to craft programs just for you, while having a great time! Click here to find the perfect program for you in 2024!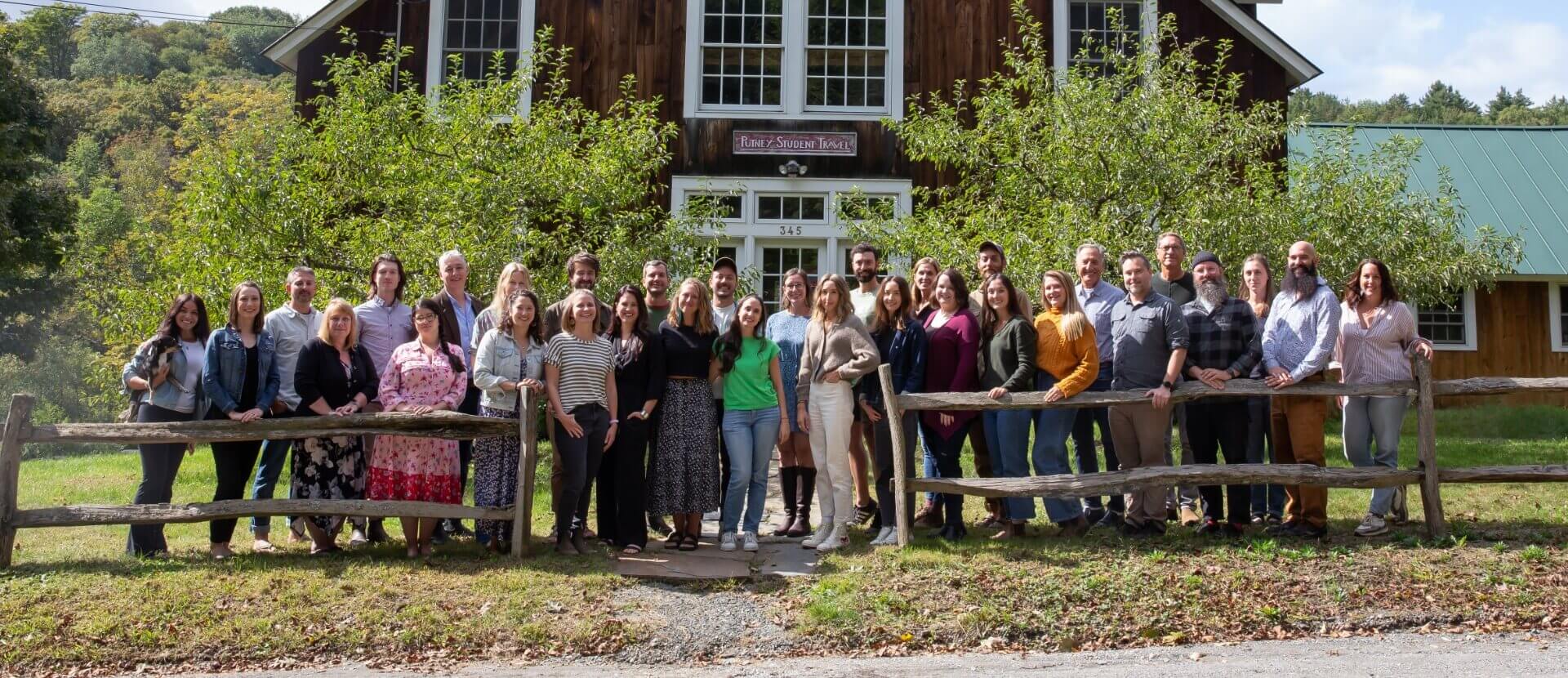 College Essays
View alumni college essays about their transformative summers with Putney.
Stay up to date on the latest happenings!
Subscribe to Newsletter