Paws & Explore: International Dog Day with Putney's Best Friends!
We love our pups at Putney Student Travel and we wanted to celebrate International Dog Day by sharing our dogs with you! Join us as we fetch some fun by imagining which Putney programs our furry friends would embark on. Enjoy these photos that are sure to bring a smile to your face!
Meet Alex's dog, Piper, who would go on our Middle School Exploration Hawaii program because she's still a puppy–turning two in September!–and she wants to spend all of her time in the water. She would love to surf, snorkel, and kayak!
(Fun fact: the Putney Student Travel office is in the background of this pic!)
Patrick's dog, Juno, would enjoy the Canadian Arctic because he thrives in the cold and cuddles with polar bears on the reg!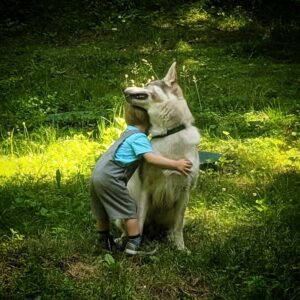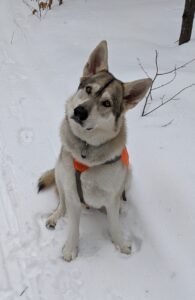 Butterscotch Unicorn Muffin Legendary Dragon Nibbles Lord of the Bark Strawberry (yes, that's her full name) doesn't like hot days, loves cold water, and is scared of the dark, so our Exploration Iceland is the summer program for her, says owner Hannah.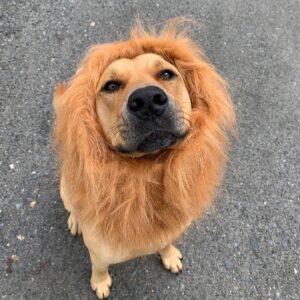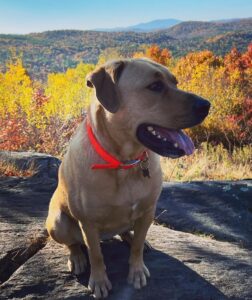 Sylvie is the proud owner of three pups! Levin must be intellectually stimulated or he gets crabby, so he wants to addend Pre-College Barcelona, where he can speak Spanish, navigate the city, and communicate with locals.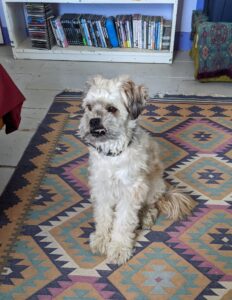 Service Costa Rica is the perfect program for Hammy because he's just happy to be here and wants to help out, pura vida!
Sally is a winner and needs constant adventure with opportunities to prove it. She would receive this recognition on Exploration Australia, New Zealand, & Fiji.
As part Lhasa Apso, a dog breed with origins in Tibet known for being sentinels of Himalayan monasteries, Evan's dog Roly would thrive with the monks on our Exploration Bhutan program, he would just need a pre-trip haircut.
Julia thinks that her dog, Teddy, would pick Service Hawaii because he loves romping in the sand and being a calming presence to others.
Our Language France program includes hiking in the alps, soaking up the sun in fields of lavender, and eating treats in the country that invented the charcuterie board, which Felicia says is a "Lucy dream come true" for her puppy.
Giuseppe would attend Middle School Exploration Iceland because he's a big goof who loves the cold, says owner Celeste.
Sadie, John's dog, would choose the Columbia Climate School in the Green Mountains program for a number of reasons. She has never traveled without her parents before so she thinks a domestic program in her home state would be best, knowing she is close to home would help with her anxiety. She is a little nervous about meeting other students but has been longing for connection with other like-minded individuals who share her passion for climate action. She hopes to share her love of the outdoors, and looks forward to hiking and swimming during the excursions to nearby trails and lakes.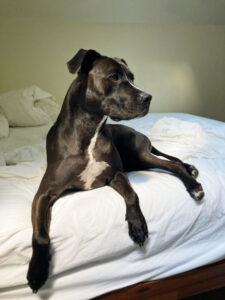 In his younger days, Henry (the golden) would have eagerly joined our Patagonia Skiing program, given the immense joy he finds romping in fresh powder. These days, at 14, he might opt for a less physically demanding adventure—owner Kevin thinks that our Italy Farm to Table program would be wonderful now, given his tendency to wander through the garden and steal blueberries from the bushes, sometimes even entire kale plants. Holly enjoys connecting with people, as well as…culinary exploration…and would likely enjoy our Service Thailand program, thriving especially on visits to Chiang Mai's night markets.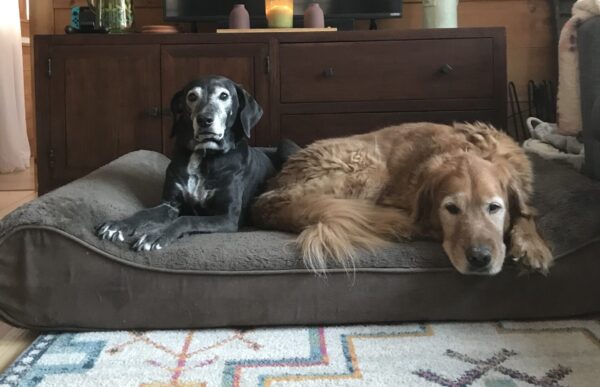 Kiki's dog, Phoebe, would thrive on a program like Exploration Kilimanjaro because she loves hiking and has tons of energy! But there's also some trekking on our Nepal program, which is her mom's favorite place.
Reno would love any program where he can play in the water, eat good snacks, and receive loving pats, says his owner, Mike.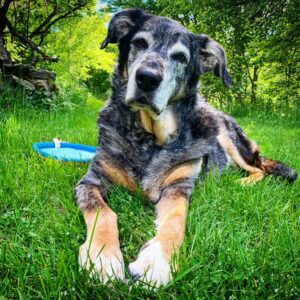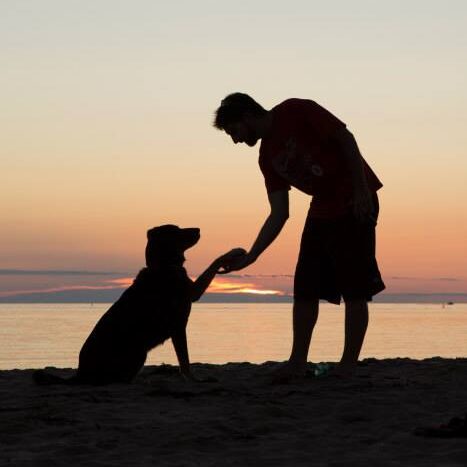 Click here to find the perfect program for you – or your dog!
College Essays
View alumni college essays about their transformative summers with Putney.
Stay up to date on the latest happenings!
Subscribe to Newsletter